Solution Questions
Need some more answers? We got you covered!
Our Solutions were created with your needs in mind and to bring you the results you want!
Partner Support
Once you join our team, you become a priority.
MORNINGS ARE ALWAYS DEDICATED TO OUR PARTNERS, HOWEVER WE DO WORK AROUND YOUR SCHEDULE TOO!
Looking to Upgrade
Ready to scale your business and take it to the next level?
Your business is rolling and now you can handle more, we will help you get there!

We'd love To Meet You In Person Or Via The Web!
Hey! Thanks for stopping by.
Have a question or two?
For immediate answers, please use our online chat feature located on the bottom right of any page on our website.
Also feel free to call us or use the form.
Email us and we will get back to you within 24hrs.
We can't wait to help you!
Email: info@CuidadoMarketing.com
Main Office: Suite 2052, 1776 Lasalle Blvd
Sudbury, Ontario, P3A5J3, Canada
Phone: (705) 561-5143 / (888) 222-3061
USA Office: Suite 263, 7455 France Ave S
Minneapolis, MN, 55435 USA
(469) 778-4383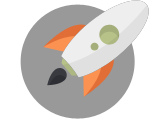 We're Here To Help Your Business Blast Off!
Through Creative Ideas, Innovation & Sheer Determination